Under Three Weeks Away
April 2019 has come and gone already and here we are—less than three weeks away from the May 21 primary voting day!

We're ready! We've campaigned day after day across the county—often door to door. We've passed out badges and informational material, made videos about our message, given speeches, gathered petitions, held fundraisers, participated in Meet & Greet events, passed out yard signs, met with other government officials and agencies, and done a lot of soul-searching and brainstorming with our team.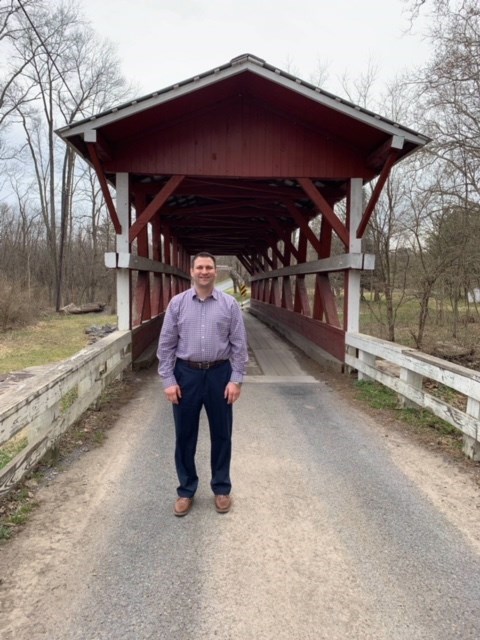 April ended up being an important milestone month in this campaign with the main highlight being the announcement of Bedford County Commissioner Josh Lang being chosen as one of a select few from across the U.S. to join the 16th Annual County Leadership Institute in Washington, D.C. this June. This prestigious honor was given to Lang by the National Association of Counties—they choose only 30 leaders each year for this program.
In April, we also received the endorsement of Council 83–the American Federation for State, County, and Municipal Employees. We're honored and thankful to have that endorsement as we head to polling day.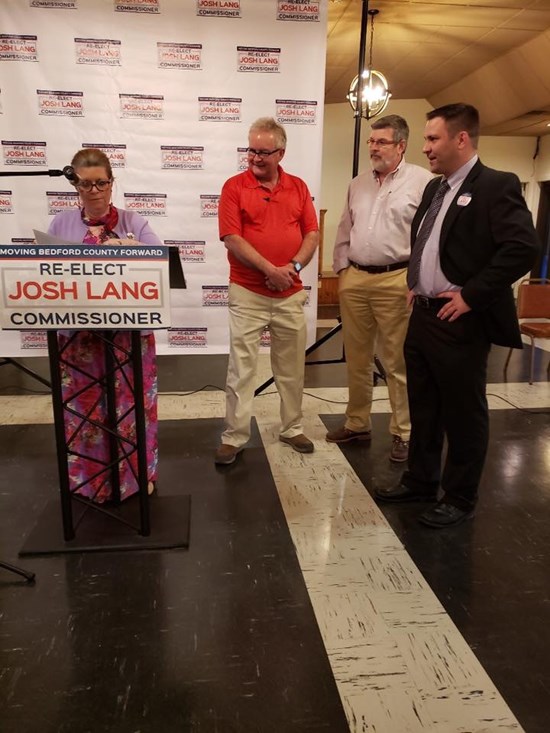 We also held our Trivia Game Night Dinner and Party on April 13 at the American Legion where we enjoyed live music by Tommy Fix and Sarah Mellott, prize baskets and gift items that were given away during the course of the evening, and a team game of American History Trivia.
We're grateful to Olde Bedford Brewery, Soaring Eagle Productions, Downtown Bedford Inc. Gigi's Store, Haley Feaster, Peppercorn Market, Bedford Free Press, Jess Kroft, and others who contributed in ways that made the night fun!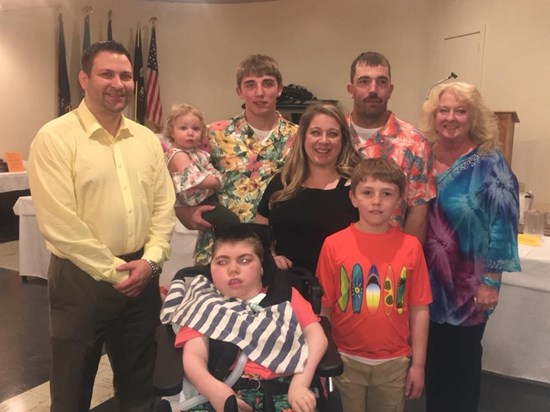 The above-mentioned accomplishments and events were important and noteworthy, to be sure. But they can't compare to the real work we do every day, one-on-one with the people of our community. Like when we attended the Habitat for Humanity annual fundraiser this April. (Lang serves on the Habitat for Humanity board.) He acted as the auctioneer for the evening, to help raise funds, sell tickets, and to encourage people to give to the Hale family this year. The American Legion was packed—full house!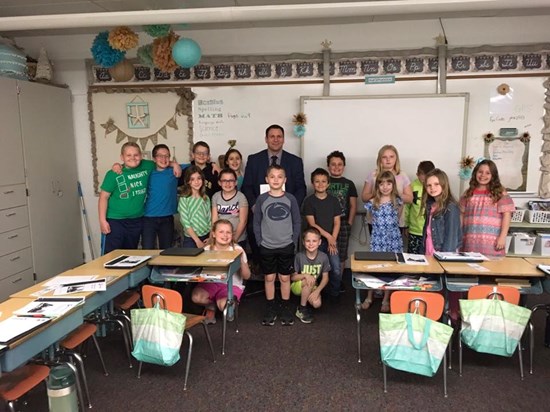 There were events with the Shawnee Valley Volunteer Fire Company, and the United Way Day of Caring at the Hopewell Area Senior Citizens Center. There was the Community Reading Day at Chestnut Ridge, the Children's Community Pediatrician's Ribbon Cutting Ceremony with Congressman John Joyce, with the Bedford County Development Association, (Lang is a board member of this organization), and the Spring Extravaganza at Chestnut Ridge, and the annual banquet of the Bedford County Historical Society, (Lang is a board member of this organization, too)...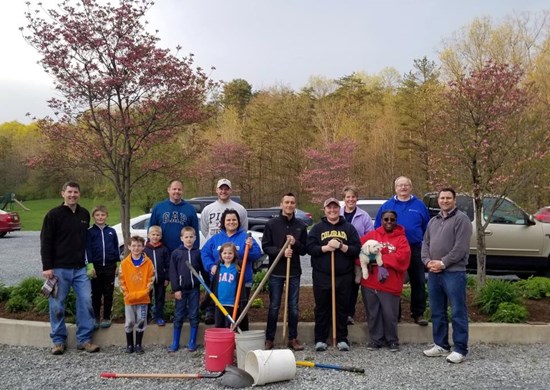 There was the Clean-Up Tenley Park Day with the Bedford Rotary—you know what we're about to say—Josh Lang is a member of the Rotary. And there was the kick-off, opening luncheon for the 17th annual Young at Heart games for seniors held at the Bedford Moose this past Monday, where Lang spoke as part of the program, and also helped sponsor the event.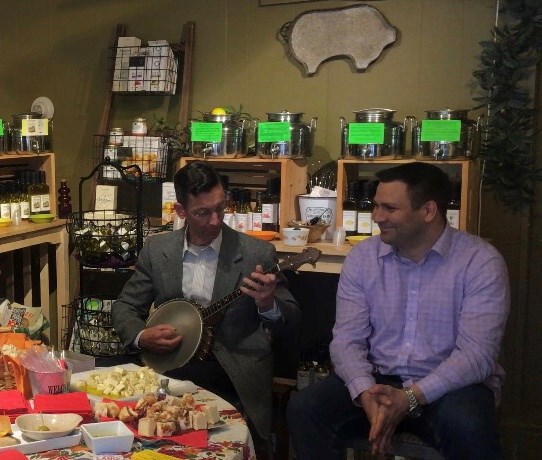 And then there's the faithful members of the community who host parties, fundraisers, and Meet & Greet events on behalf of the campaign. There's Mike Amato, of the Bedford Banjo Shop who came to Peppercorn Market to play on a cold and rainy Sunday afternoon while we shared snacks and talked about happenings in Bedford County, as people came and went throughout the day.
There's the twin videographers who came in from New York City this month to film a new commercial for Lang with drone footage of our beautiful, historic bridges, our Veterans' Grove, courthouse, and turnpike trails in Breezewood.
April has come to a close, but there's much to be said and done—because there's always people, projects and programs that need our time, our energy, our attention. We'll be there. That's who Josh Lang is—your Bedford County Commissioner—always present.
"It starts with me; it includes you. Together we can move Bedford County forward in a positive direction."